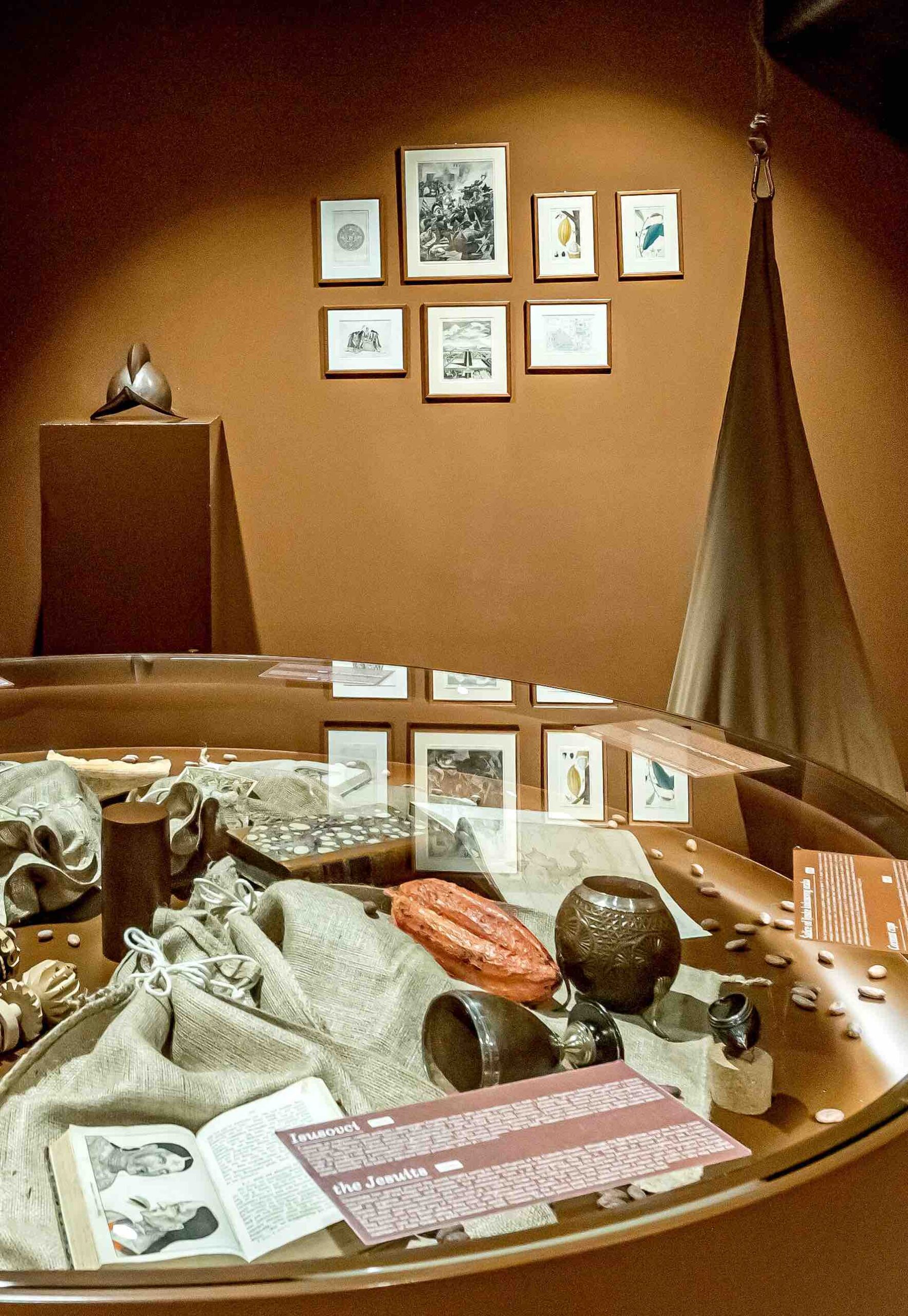 Plan Your School Visit to the Museum
Enjoy a field trip of the new kind – at the Chocolate Museum Zagreb, with special prices and a free guided tour.
TOUR THE CHOCOLATE MUSEUM ZAGREB IN A GROUP AND WITH A PROFESSIONAL GUIDE
Whether you are planning a school excursion or a tourist trip with a larger group of friends, a tour of the Chocolate Museum Zagreb is always an attractive experience. And coming as a group bears additional benefits – a special ticket price and a free guided tour.
WHAT ARE THE TICKET PRICES FOR A GROUP VISIT?
The group price of a children's ticket is 5.50 EUR (41.44 HRK), adult group tickets are 8.00 EUR (60.28 HRK). The price applies to 25 or more people who come together, with the exception of school classes accompanied by teachers where the minimum is 15 students. The price of a group ticket includes chocolate tasting and a guided tour through the Museum lasting approximately 45 minutes.
For every 12 student tickets purchased, one accompanying ticket is free (rounded to the first adjacent round number).
HOW CAN WE PAY?
If you want to pay at the Museum box office, please collect the money in advance and buy all the tickets in one transaction. If you want to pay by proforma invoice, please send us the details of the entity to which you want to address the invoice (name, address and PIN/OIB) and we will send you an offer. Send the data to info@muzejcokolade.hr.
HOW MANY VISITORS CAN BE ON ONE TOUR?
Groups of less than 25 visitors go on a guided tour at once and with one guide. Groups of more than 25 visitors are divided into two approximately equal groups that will enter the Museum with an interval of approximately 10-15 minutes, each with its own guide. While the first group enters, the second can wait in the lobby of the Museum on the ground floor, a guide will come for them and introduce them to the exhibition.
MANDATORY RESERVATIONS
Reservation for group arrival is required by e-mail info@muzejcokolade.hr. Please strictly adhere to the agreed schedule and in case you pay for the tickets at the box office, come a few minutes earlier to complete the transaction before the planned start of the guided tour.
Thank you for your understanding, we are looking forward to your visit!