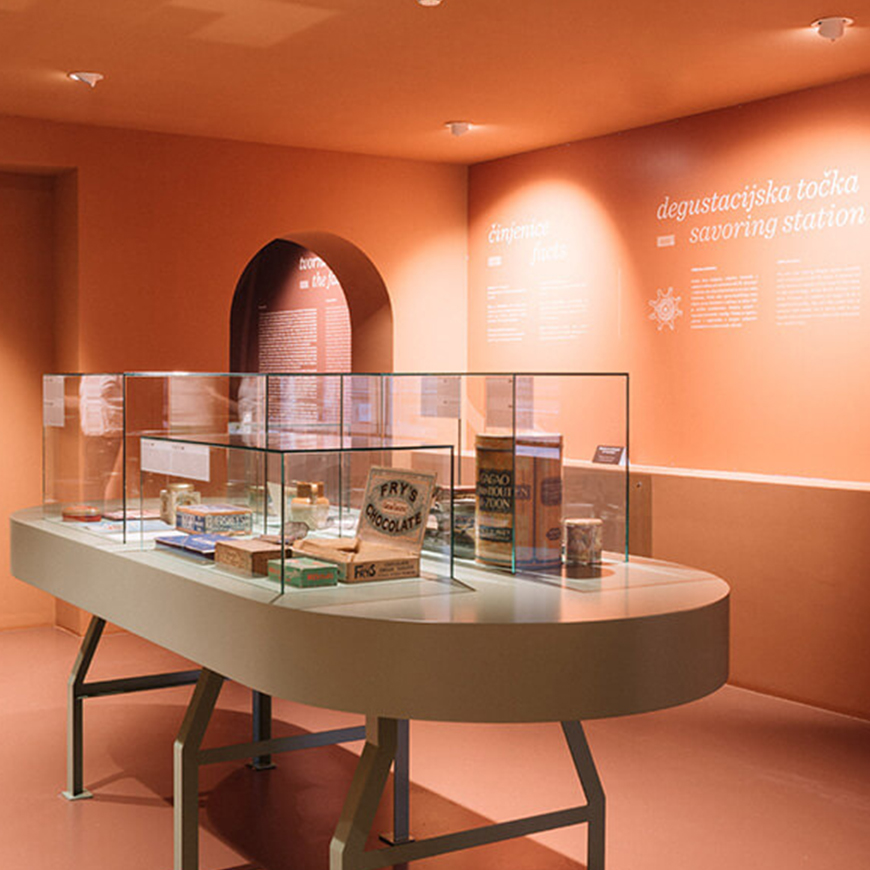 The idea for the Chocolate Museum Zagreb was born after a family visit to a European chocolate museum.
After leaving the museum, our then 11-year-old daughter uttered a devastating sentence: "This was so boring" .
We used the eight-hour drive to our home to talk about what we would like to see in one such museum. We thought about the expectations of our almost four-year-old son, all the way to our expectations as parents. We mentioned more interactive content, an abundance of easily accessible historical information, a hand-picked chocolate tasting offer, a unique story that needs to be clear.
We reduced it all to a few conclusions: we all wanted to have a complete experience, satisfying all our senses and follow a given narrative through the story of chocolate history. We wanted to be taken on a journey, listen to the rainforest when we talked about the Aztecs, sit on a baroque sofa when we learned about hot chocolate recipes at European courts and enjoy ruby chocolate as we entered the 21st century.
Why is this important? Because it illustrates the idea behind the Museum. The goal of the Chocolate Museum Zagreb is to be both educational and fun, to provide information, culture and knowledge in a way that will not be boring and pretentious.
We want to engage our visitors to truly dive into a new and exciting world. The Chocolate Museum Zagreb is first and foremost a place of growth for all its stakeholders – both visitors and employees. The goal is for all of them to create interest in chocolate on their own initiative. Children should tell their friends about the fun using cocoa bean grinders, adults should share pieces of trivia with their colleagues, parents should be happy to expose their children to quality content.
The Chocolate Museum Zagreb aims to build a new generation of "cultural consumers", visitors who are demanding, who have little free time. Our task is to offer them an enriching experience that will be worth their time.
Ružica & Domagoj
The Mission of the Chocolate Museum Zagreb
Our mission is to enrich visitors and employees by taking them on a journey through the world of chocolate, immersing them in its cultural, historical, and social aspects, thus creating an experience for all the senses. After such an experience, everyone should be fulfilled and go home with a smile because they had a good time, were culturally enriched, and further educated.
The Vision of the Chocolate Museum Zagreb
Our vision is to offer a formative experience to all our stakeholders, bringing museums, culture, and education closer to a new generation of visitors. We want to show that culture and education can be fun, accessible, and appealing to everyone.